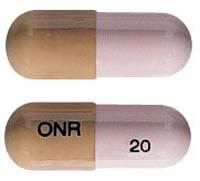 Unfortunately, there are many dishonest online drugstores—and it can be hard to tell the honest ones from the dishonest ones. So you need to be very careful when you're buying medicines online.
How can you safely buy drugs online?
You can safely buy medicine online if you use online pharmacies recommended by the National Association of Boards of Pharmacy. This organization verifies Internet drugstores throughout the United States and most Canadian provinces.
The National Association of Boards of Pharmacy has created a website at www.awarerx.org. You can visit this site to find out which online drugstores are recommended and which aren't.
It's also safe to buy medicine through your health insurance company's website.
Don't trust an online drugstore if:
The drug store doesn't have proof of product.
The drugstore isn't a licensed pharmacy. In the U.S. and Canada, pharmacies are licensed by individual state or provincial governments.
The online drugstore doesn't have a licensed pharmacist available to answer your questions.
The website isn't «secure.» This means that any information you type in—your address, your credit card number—could be read and used by anyone who comes across it. Secure websites use special tools to «encrypt» your information. They turn it into a code that other people can't read. You can tell that a website is secure if the URL (the Web address) begins with «https» rather than just «http.»
Why should you worry about online drugs?
You could end up buying pills that hurt rather than help.
The World Health Organization found that more than half of the drugs sold online and by places that do not show a physical address were fake. Medicines that you buy online from sources that are not regulated can be either too strong or too weak.
Criminals who sell drugs online have one goal: to make money. So they often focus on medicines that are in demand and not available in a lower-cost generic form.
Many fake drugs are expertly packaged. They look like the real thing, but they may have been made under very dirty conditions. And they may contain ingredients like chalk, sugar, and flour instead of the medicine you need. In the worst cases, a fake pill will contain drugs or chemicals that could harm you.
The scene is becoming increasingly common in the United States: Consumers are replacing a trip to the corner drugstore with a click onto the internet, where they find hundreds of websites selling prescription drugs and other health products.
Many of these are lawful enterprises that genuinely offer convenience, privacy, and the safeguards of traditional procedures for prescribing drugs. For the most part, consumers can use these services with the same confidence they have in their neighborhood druggist.
In fact, while some are familiar large drugstore chains, many of these legitimate businesses are local «mom and pop» pharmacies, set up to serve their customers electronically.
But consumers must be wary of others who are using the internet as an outlet for products or practices that are already illegal in the offline world. These so-called «rogue sites» either sell unapproved products, or if they deal in approved ones, they often sidestep established procedures meant to protect consumers.
Meanwhile, at Nij Pharma, they offer pharma-grade prescription pills with or without doctors prescription. On the webssite, you can cleary see that they own the products listed on the site. With hand written paper inscription on their photos, you can be rest assured you are dealing with true owners.
Their shipping and customer service is as swift and very professional as you can get.
All necessary details are provided about a particular pill listed on this site.
Visit nijpharma.net